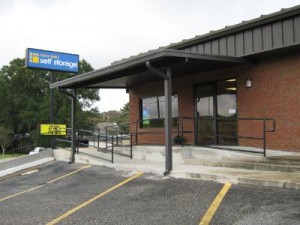 February 22,2014
Montgomery, AL.
Montgomery Motor Speedway is proud to announce A new partnership at the Historic Facility. Uncle Bob's Self Storage has inked a deal to be the title sponsor for the always exciting Street Stock division. "Things are falling into place" Quoted new general manager Stan Narrison, "Having a national company like Uncle Bob's Self Storage as a marketing partner at Montgomery Motor Speedway really gets the 2014 season off with a bang".
Montgomery Motor Speedways Street Stock division will proudly display their sponsors name in the top portion of the windshield and Uncle Bob's Self Storage will participate in an exciting event night featuring their Division.
Uncle Bob's Self Storage owns and/or operates more than 400 self storage facilities encompassing over 30 million square feet, making it one of the largest self-storage companies in the United States.
Uncle Bob's Self Storage serves over 200,000 customers in 25 states. Through innovative marketing and product development, the Company has differentiated itself with value-added products and services like Dri-guard, their state-of-the art dehumidification system; Uncle Bob's rental trucks; and a national Customer Care Center featuring a fully integrated sales and reservation system for the Company's rental spaces.
Founded in 1982, the Company is headquartered in Buffalo, New York, and employs over 1,100 people. Locally Uncle Bob's has 7 locations in the Montgomery area. Visit www.unclebobs.com/Montgomery-AL-storage.cfm For Info.
Montgomery Motor Speedway first opened its doors in 1953 and is the Deep South's Oldest Asphalt Speedway. The Half mile track is the home of the Alabama 200 featuring the Southern Super Series bringing some of the most talented super late model drivers to compete at the gem of the south. Sponsorship opportunities are available to fit any budget. Our Private air conditioned VIP suite can accommodate a company outing or private party in our
"state of the art" control tower.
Montgomery Motor Speedway bringing you quality racing and family entertainment at an affordable price.