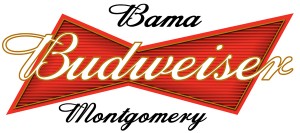 Montgomery, Al. March 27, 2014
Just as race cars are rolling towards Montgomery Motor Speedway for the opening event of the 2014 season a major announcement was released today.
Bama Budweiser will partner with the 61 year old facility as the sponsor of the "Fast Time Pole Award". Steve Tatum General Manager of Bama Budweiser Said," This is a natural for us, Budweiser has been the pole award sponsor on a national level in the past and we see this as an excellent opportunity to brand ourselves with Montgomery Motor Speedway in the 2014 season"
The Speedway will qualify 2 divisions each race weekend and award a Plaque and cash bonus to the quickest car. "This not only gives Montgomery Motor Speedway another Nationally known sponsor but also enables us to give a little back to our racers", Stated Track General Manager Stan Narrison.
The Budweiser Pole Award will kick off this weekend as both the Open Sportsman and the Uncle Bob's Street Stock Division will take to the Historic half mile for time trials.
Montgomery Motor Speedway kicks off the 2014 season March 29th featuring the Open Sportsman class in twin 20 lap contests plus Uncle Bob's Self Storage Street Stocks, Mini Mods, Buzz cars and a Slammin and Bangin DEMOLITION DERBY on pit road.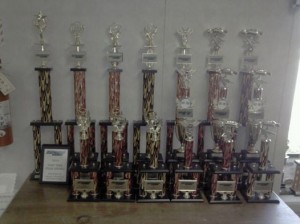 Montgomery Motor Speedway first opened its doors in 1953 and is the Deep South's Oldest Asphalt Speedway. The Half mile track is the home of the Alabama 200 featuring the Southern Super Series bringing some of the most talented super late model drivers to compete at the gem of the south. Sponsorship opportunities are available to fit any budget. Our Private air conditioned VIP suite can accommodate a company outing or private party in our "state of the art" control tower.
Montgomery Motor Speedway bringing you quality racing and family entertainment at an affordable price.