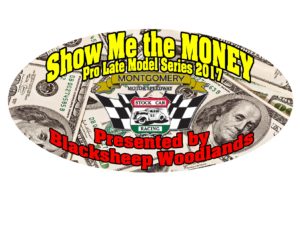 December 15, 2016 Montgomery, Al: 2016 was a banner year for the "Show me the MONEY" Pro Late Model division. With over 55 competitors from 9 different states the one track series caught the attention of many in the racing world. Big car counts and some of the best racing in the country were the highlight of the Pro Late Model events.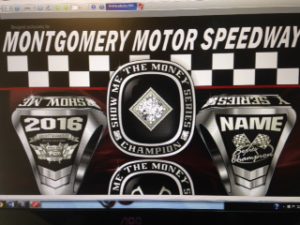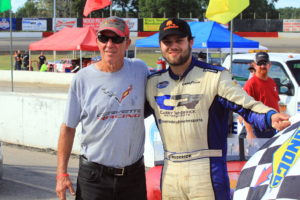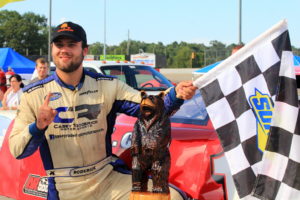 With 4 wins and 5 top 5 finishes, Lawrenceville, Georgia's Casey Roderick piloting the Ronnie Sanders / Pit Boxes Inc. #18 took home the hardware which included a custom champions ring and the big check for winning the 2016 "Show me the MONEY" points battle. In second place with 1 win and 5 top 5 finishes was #30 Bobby Knox Jr. Third with 1 win and 4 top 5 finishes was #43/#21 Justin South. Mixed luck was the theme for South in 2016 but looks to 2017 with a fresh outlook. Rounding out the top 5 in points is Augie Grill #112 with 2 wins and 3 top 5 finishes.
The 2017 schedule has 7 events starting with the R.S.Trucking Spring Explosion and finishing with the Alabama 200 "Hunt for the Bear" now the biggest Pro Late Model event in the southeast. The first 6 races will be a minimum of 100 laps / 4 tire events, $4,000 to win. The Alabama 200 will be an 8 tire race with controlled pit stops paying $6,000 to win.
2017 "Show Me the MONEY" Pro Late Model Series Presented by Blacksheep Woodlands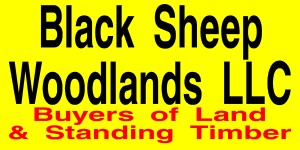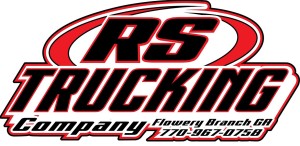 Event #1
2017 season kicks off March 4th with the R.S. Trucking Spring explosion 125
Event #2
April 22 Pro Late 100
Event #3
May 27 Memorial 100
Event #4
June 17 Bustin Loose 100
Event #5
July 15 Summer Splash 100
Event #6
August 12 Saturday of Speed (TBD)
Event #7
Sept 9-10 Alabama 200 "Hunt for the Bear!"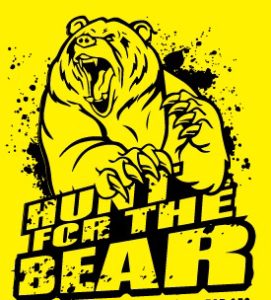 Montgomery Motor Speedway would like to thank Jason and Bart Furrow of  Black Sheep Woodlands for your continued support of The "Show me the MONEY" pro late Model series.
TECH ALERT All cars MUST run mufflers in 2017 (100 DB at 100 Ft. )
Montgomery motor Speedway has been bringing top notch stock car action to the southeast since 1953 and is home to the original "Alabama Gang". The track is one of the oldest asphalt racing facilities in the country. The facility has had constant upgrades over the years including a MUSCO Lighting system. Improved safety features and a state of the art control tower along with an air conditioned VIP Suite. Come see the stars of today and tomorrow at Historic Montgomery Motor Speedway.
Keep up with all the happenings at: https://www.facebook.com/montgomeryspeedway/