June 9, 2017 Montgomery, Al: As we roll into summer, we see the need for a schedule update.
July 29th Kids Bike Race night. 50 Lap Late Model Sportsman 20 lap Roadrunner/Pure Stock We will not run trucks that night. Added to the race night… Mini Sportsman/Mini-Cup cars and Street Stocks.
August 26th will be used as a rain makeup date. The night will feature Late Model Sportsman, Street Stocks, Modified Minis and a 35 Lap Open wheel modified race.
Sept 9th and 10th the Alabama 200 weekend featuring the "Show me the Money" Pro Late Models Presented by Blacksheep Woodlands in a 200 lap battle along with the Modifieds of Mayhem Tours Season Finale. A 75-lap contest to award the Famed black bear trophy. 2017 All divisions will receive Hunt for the Bear Trophies.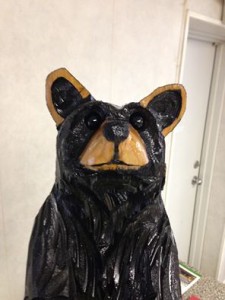 REVISED 6-10-17
October 7th  sees the return of our MADD MAXX Enduro Race along with the first annual Pickup Truck Rodeo at the off-road complex.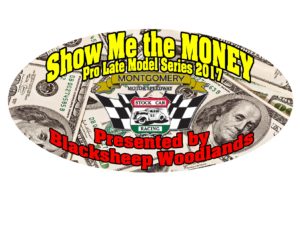 Please Join us Saturday June 17th for the Publication Press "Show me the Money" Pro Late 100 plus Late Model Sportsman and Coca Cola Street Stocks. Pit gates open at noon Grandstand Gates will open at 5, Budweiser qualifying at 6 and Racing at 7. Call 334-262-6101 for more information.