Well the Snowball Derby is in the books and it is time to get back to our "Meet the Champions" Series. We got in touch with the #6 Street Stock Driver Charles Davis and asked him a few questions.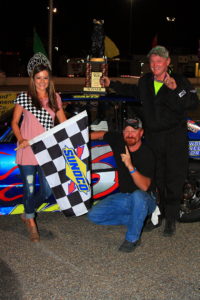 2017 Stats:
Car : #6
Car Owner: Sharon Davis
Crew Chief: Carl Jacks
9 wins , 10 top 5's
Q: When and Where were you born and how much did you weigh ?
Charles: Born 8/22/61 6lb. ? oz. in Luverne, Alabama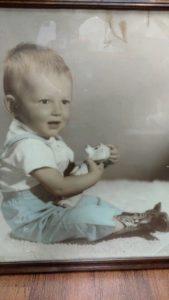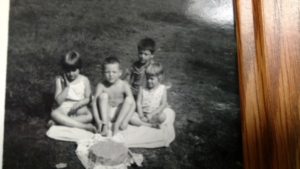 Charles getting ready to eat peanut Butter Cake…MMMMMM
Q: How long have you raced ?
Charles: 28-29 years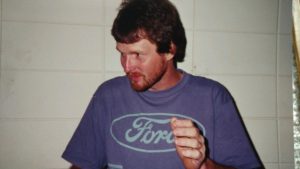 Q: What was your first race car?
Charles: 76 Malibu Enduro Car. Raced in Pineapple Al.
Q: How many Track / Series Championships have you won ?
Charles: 5 Championships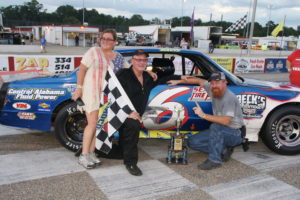 Q: What type of music do you listen to ?
Charles: Old Country
Q Favorite Movie ?
Charles: Old Yeller / Days of Thunder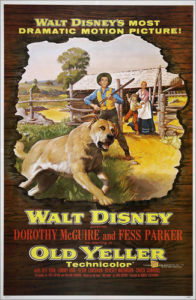 Q: Favorite Big League Driver ?
Charles: Kyle Busch …… I think he is very independent and a hard nose, no excuse racer.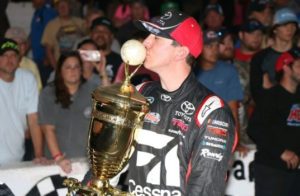 Q: Favorite Short track driver
Charles: Casey Roderick / Bubba Pollard … Both are at the top of their game and are very smart racers.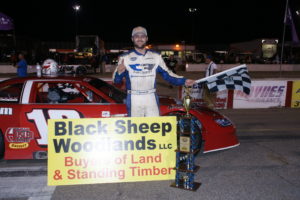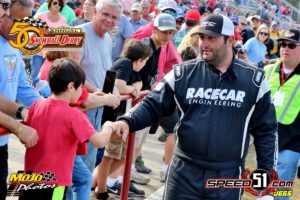 Charles: I plan on working on the car to get it ready for the 2018 season
Q: What is your long term / overall goal in racing ?
Charles: My goal in 2018 is to have fun !!!!
Q: Tell us something most people don't know about you?
Charles: Most people don't know that I am very religious. I try to thank the Lord for my Blessings. Without him I would be lost.
Stay tuned as "P2" Perry Patino will be our next Champion to be interviewed.
Don't forget the 2017 Awards Dinner will be January 21st at the Marriott at Capital Hill in Prattville.