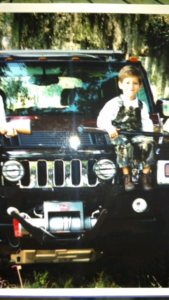 2017 Champion Late Model Sportsman Powered by WCIParts.com Perry Patino
2017 2nd in Points Pro Late Model "Show me the MONEY" Presented by Blacksheep Woodlands
Car #: 51
Car Owner: Richard Patino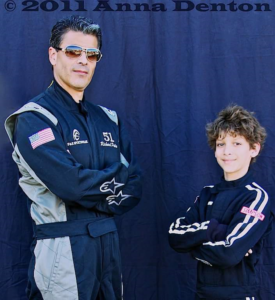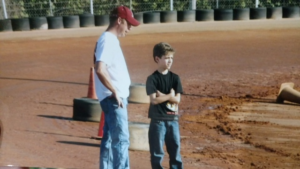 Crew Chief:
Statistics: LMS 2 Wins 6 top 5 finishes
PLM  2 Top 5 finishes
Q: When and Where were you born and how much did you weigh ?
Perry: I was born December 16, 1998 in Montgomery, Alabama………We will talk about the rest of the question in a couple of minutes.
Q: How long have you raced ?
Perry: 8 Years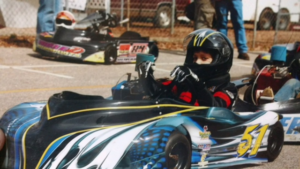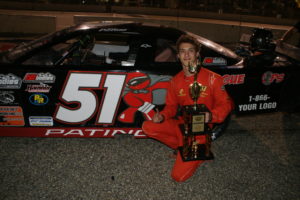 Q: What was your first race car?
Perry: My first race vehicle was a Go-Cart. Then I raced a Buzz car at Montgomery.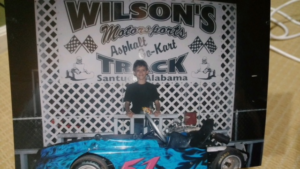 Q: How many Track / Series Championships have you won ?
Perry: This is my first Championship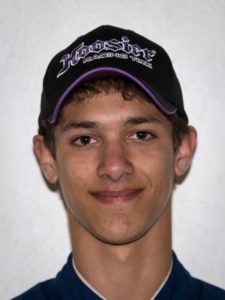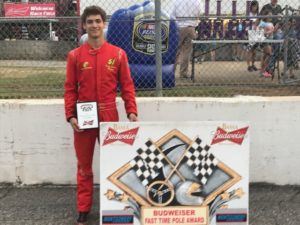 Q: What type of music do you listen to ?
Perry: Old Country and old Rock…. AC/DC… Lynyrd Skynyrd……… Allman Brothers
Q Favorite Movie ?
Perry: Senna … His passion for racing was incredible….. the Movie inspired me in racing.
Q: Favorite Big League Driver ?
Perry: Kyle Busch…He is a true Racer…. A Short track Guy…. I love the fact that he races on the short tracks across the country.
Q: Favorite Short track driver
Perry: Ty Majeski. He is so smooth
Q: What's your off Season plans and 2018 plans.
Perry: I have done some Snowboarding and Travel. Preparing the trailer and cars for 2018. My plans for 2018 is to run all of Montgomery's "Show me the MONEY" Series. Race at Crisp Motorsports, 5 Flags Speedway and a few trips to Nashville.
Q: What is your long term / overall goal in racing ?
Perry: I would like to continue my education and work my way towards the Big Leagues as an Engineer.
Q: Tell us something most people don't know about you?
Perry: Most people don't know that I was a premature Baby. Arriving 3 months early and only weighing 1.5 pounds. (Writers Note……. It figures that Perry was racing to get into this world)
The Montgomery Motor Speedway awards dinner will be held January 21st at the Marriott at Capital Hill in Prattville. Tickets are $30 in Advance and $35 at the door. for more information Call 334-262-6101