January 22, 2018 Montgomery, Al : Fun was had by all as the Modifieds of Mayhem tours top 3 were honored at the Montgomery Motor Speedway Awards Dinner at the Montgomery Marriott Prattville at Capital Hill. 2017 Tour Champion Joe Aramendia traveled from Seguin, Texas to be a part of the celebration. The Texas driver left with a bounty of gifts plus his points fund check. Third place in points and the 2016 Tour Champion Jeff Letson also was in attendance and collected his hardware, check and gifts.
2018 Season is right around the corner with the first Modifieds of Mayhem tour Race March 3rd at Montgomery Motor Speedway. We have a practice day scheduled for Friday March 2nd noon till 7pm for $100 per car
Modifieds of Mayhem Tour        7 Races 43 different Competitors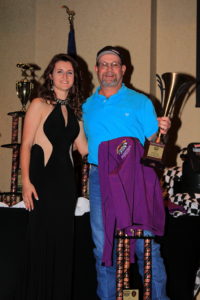 2017 Modifieds of Mayhem Champion  Joe Aramendia
#79 Joe Aramendia   2 Wins 6 top 5's  5 Star M4 Modified Body, G/C A/R bodies, VDL Fuel Systems G/C, G/C from Shoenfeld Headers, Hoosier Tires. Points Fund Check. Hoosier Champions Jacket. Aramendia also received a $200 Sunoco G/C from 5 Flags Speedway (Thanks Tim)
#72 Johnny Walker 3 Top 5's: Points Fund check.
#131 Jeff Letson 3 top 5's Hoosier Tires, G/C from Day Enterprise, G/C Brake-o-meter, Points Fund Check.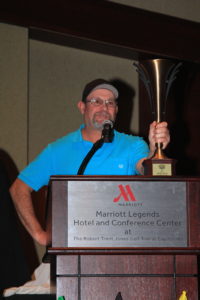 2017 Sportsman of the year :Joe Aramendia #79 Modifieds of Mayhem Tour.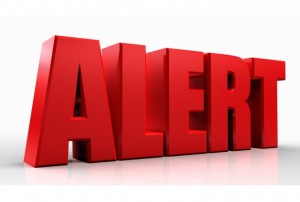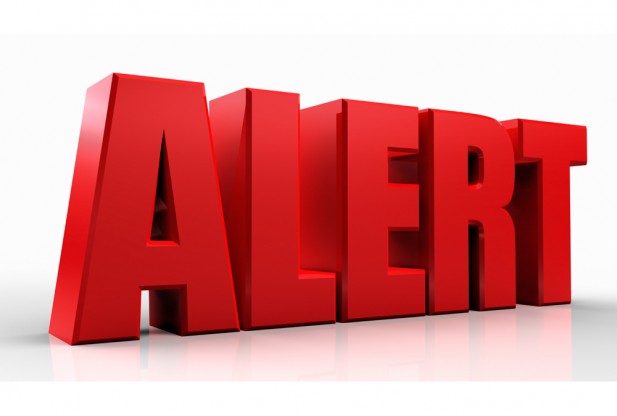 January 16, 2018, Montgomery, Al :
Attention Modifieds of Mayhem Teams … A correction has been made to the rules in the Weight section.
Rule should read :
WEIGHT
2500 minimum "Pro Late" 604  Crate engine
2550 minimum "Steel Head" Built engines
2600 Minimum "Aluminum Head" Built engine
We apologize for any confusion this may have caused
Thank you,
Modifieds of Mayhem Officials
Modifieds of Mayhem Tour Release 2018 Schedule
December 23, 2017 Montgomery, Alabama: If variety is the spice of life, then the new 2018 Modifieds of Mayhem schedule is full flavored and boldly seasoned. Entering the young tours fourth season, the series has established itself as the place for The Best Modified drivers in the country.
2018 will see the tour visit some familiar places and some old friends but will also visit a state and facility new to the Southeast Tour. Houston Motorsports Park will host a 75 lap MOM Tour race on July 7th.This will be one of the Gold Cup races of 2018.  Mobile International Speedway is back in the mix with 2 dates, May 12th and August 4th.
The tour will open the 2018 Season at Montgomery Motor Speedway March 3rd for the "Spring Explosion 50", Return June 2nd for the "Asphalt Mayhem 50" and then it will be the "Hunt for the BEAR" September 1-2. Crisp Motorsports Part in Cordele Georgia will host 2 dates April 14th and October 13th.
One of the Most exciting stories to come out of the Snowball Derby was the Open Wheel Modified portion of the 2018 Derby would be a Modifieds of Mayhem points race and the Modifieds of Mayhem Championship Race for the season, November 30th.
March 3, 2018             Montgomery Motor Speedway           1/2 Mile          50 Lap
April 14, 2018             Crisp Motorsports Park                       4/10 Mile        50 Lap
May 11, 2018              5 Flags Speedway                               1/2 Mile          50 Lap
May 12, 2018              Mobile International Speedway          1/2 Mile          50 Lap
June 2, 2018                Montgomery Motor Speedway          1/2 Mile          50 Lap
July 7, 2018                Houston Motorsports Park                  3/8 Mile     75 Lap
August 3, 2018            5 Flags Speedway                               1/2 Mile          50 Lap
August 4, 2018            Mobile International Speedway          1/2 Mile          50 Lap
Sept. 1-2, 2018            Montgomery Motor Speedway          1/2 Mile          75 Lap
October 13, 2018        Crisp Motorsports Park                       4/10 Mile         50 Lap
November 30, 2018    5 Flags Speedway                               1/2 Mile          75 Lap
The Modifieds of Mayhem Tour is a Ground Pounding, High horsepower Series bringing the best in short track racing to a track near you. For More Information on the series visit http://www.montgomerymotorspeedway.org/modifieds-of-mayhem/
https://www.facebook.com/modifiedsofmayhem/
Or Call Stan Narrison Series Director at 334-262-6101
Rules Package will be released Next week.
Past Champions
2015 #8 Donnie Hamrac
2016 #131 Jeff Letson
2017 #79 Joe Aramendia
2018 #???????????????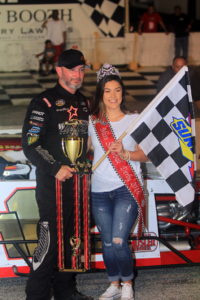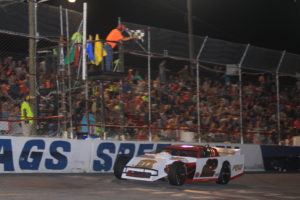 Mayhem at 5 Flags Speedway
The Modifieds of Mayhem tour rolled in to 5 Flags Speedway last Friday night to the delight of a packed house. Some new cars hit the track with one of them sporting a familiar number. Late model ace Augie Grill debuted his #112 at the famed ½ mile high banked oval
Grill, a two-time Snowball Derby champion, made his first appearance in the series this year and led the final 34 of 50 laps for an easy victory.
It came before a packed house at the track, many of whom where there to see the Demolition Derby, which was won by Kurtis Bailey after 10 minutes of mayhem between 11 cars.
But the fans got to see a dominating performance from Grill in his familiar 112 car.
"That's the best Modified I've sat in," Grill said. "They gave me a great car to drive."
Fastest qualifier David Capps started on the pole, but Adam Crawford took the lead on the opening lap with an outside pass in turn 3.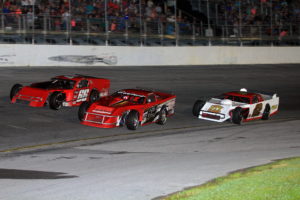 Grill started sixth and worked his way to second place. He went low in turn 2 on lap 16 and took the lead. It was over at that point.
After victories at Five Flags in Super Late Models and Pro Late Models, Grill was happy with an open-wheel win.
"These cars are fun to drive," Grill said. "A win's a win. I'll take it any way I can get it."
Korey Ruble finished second and Crawford finished third.
"I didn't have anything for Augie," said Ruble, who won a Modified race here in June. "My car was too free and Augie was on tonight."
It was the first time Crawford had led laps in a Modified race.
"We had a good night and we had a fast race car," said Adam, the son of 1989 Snowball Derby champion Rick Crawford. "They knew we were here."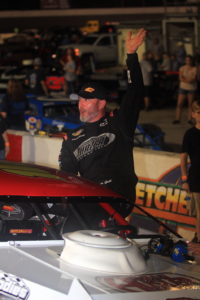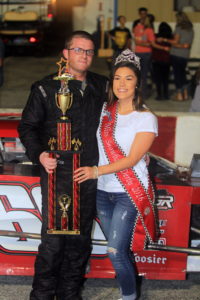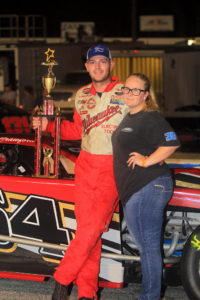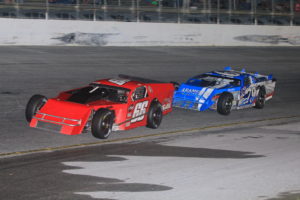 Modifieds of Mayhem Results (Unofficial)
| | | | | | |
| --- | --- | --- | --- | --- | --- |
| 1 | 6 | 112 |     Augie Grill |     Hayden , Al |   |
| 2 | 5 | 66R |     Korey Ruble |     Headlan , Al | |
| 3 | 2 | 64 |     Adam Crawford |     Mobile , Al | |
| 4 | 8 | 8 |     Donnie Hamrac |     Semmes , Al | |
| 5 | 7 | 79A |     Joe Aramendia |     Seguin , Tx | |
| 6 | 9 | 72 |     Johnny Walker |     Pasadena , Tx | |
| 7 | 1 | 77C |     David Capps |     Ashford , Al | |
| 8 | 4 | 33M |     Jason Morman |     Seabrook , Tx | |
| 9 | 12 | 17 |     Chris Cotto |     Milton , Fl | |
| 10 | 13 | 9W |     Chris Wagner |     Harvest , Al | |
| 11 | 11 | 10BI |     Nathan Ingersoll |     Robertsdale , Al | |
| 12 | 3 | 131 |     Jeff Letson |     Madison , Al | |
| 13 | 10 | 51K |     Zachary Knowles |     Houston , Tx | |
Ruble On Top of Modifieds of Mayhem in Season's Most Thrilling Race
NSTA Top Speed Modifieds and Modifieds of Mayhem Tour Head to Short Track U.S. Nationals
CARMEL, Ind. – This Saturday May 20 will be one of the biggest events in the history of Modified racing, as the NSTA Top Speed Modified Tour, in conjunction with the Southern-based Modifieds of Mayhem Tour, will take part in the Short Track US Nationals at Bristol Motor Speedway for the running of the Thunder Valley 50.
More than 80 entries were submitted from as far away as Texas and Canada with drivers hailing from nine different states and one Canadian province.
Tyler Shullick of Vermillion, Ohio is making his return to the Tour after an impressive 2016 campaign. He scored wins in the Tour's final appearance ever on the pavement at Mansfield Motor Speedway and laid claim to the prestigious Hot Shoe 100 at Whittemore Speedway. Shullick has made his name known as a driver capable of making noise in big-time modified events. Shullick will be a strong favorite to add a win at Bristol to his already impressive resume.
Current series point leader Chad Poole of Springfield, Ohio has been a dominant force on the Tour in 2017. After running out of fuel while leading at Lucas Oil Raceway, Poole has won back-to-back races at Anderson Speedway and South Bend Motor Speedway. If his hot streak continues it will lead him to the front of the pack at Thunder Valley for what could be a third straight win and the biggest of his career.
Blake Rowe, winner of the opening race of the season is poised to return to the track for the first time since a devastating crash at Anderson. Rowe was on his way to capturing the win at Anderson before Bob Sibila Jr.'s mechanical failure took out both cars. Rowe was forced to miss the race at South Bend and relinquished his point lead. With a brand new car built for Bristol, Rowe looks to redeem himself and his Ortonville, Michigan based team with a strong performance at the concrete jungle in Eastern Tennessee.
Jeff Letson 2016 tour Champion of Madison, Alabama is currently in third place in points for the Modifieds of Mayhem Tour after posting a podium finish at Crisp Motorsports Park in Cordele, Georgia. The veteran driver, with over 20 years of experience, looks to park his familiar number 131 in victory lane. With impressive credentials on the short tracks of the southeastern United States, Letson is one of the favorites to capture a win at this famous venue.
The concrete surface, high banking and lightning fast speeds are daunting enough for the drivers of the NSTA Modified Tour. With one of the largest fields ever expected to be in attendance, simply qualifying for the Thunder Valley 50 will place an extreme amount of pressure on the drivers. The best drivers in Modified racing from across North America will be ready to meet the challenge and leave their legacy at Bristol Motor Speedway.
Tickets for the event are still available and can be purchased online through Bristol Motor Speedway. If you are unable to attend, you can watch flag-to-flag coverage of the events on pay-per-view available through Speed51.com.
###
About the NSTA Top Speed Modified Tour
Founded in 1989, the NSTA Top Speed Modified Tour is the Nation's premier asphalt touring modified series. The Tour features open-wheel cars with extra downforce capable of producing high-speeds and close racing. Drivers from all across the Midwest compete with the series as it tours the country from early April thru mid-October. This season the series will visit prominent and historic tracks in Michigan, Ohio, Indiana, Missouri and Tennessee. The Tour is one of six competing at the Inaugural U.S. Nationals of Short Track Racing at Bristol Motor Speedway in Bristol, Tenn.
For more information about the NSTA Top Speed Modified Tour visit www.NSTAracing.com
***************************************************************************************
TECH Notice and Event info for Crisp Motorsports park.
Tech notice: In an effort to include as many participants for the Crisp Motorsports Park event the following rule change will be in effect
BRAKES
…
Must be steel, approved OEM APPEARING calipers, and cannot be lightened. Steel vented rotors only, no scalloped rotors. Rotors cannot be lightened. ***Cars with aluminum calipers and or / Scallopped roters must carry 25 lb weight penelty. ***
The track will offer open practice on friday till dark $100 per car
Saturday May 6th the track will offer a Modified practice from 11-2
Aramendia Scores Third Modifieds of Mayhem Victory in Last 3 Years
By Chuck Corder
Joe Aramendia made those 11 hours and 700 miles count.
The Seguin, Texas, makes regular visits to Pensacola and Five Flags Speedway to race Modifieds and Late Model driver against the best competition.
Aramendia made a triumph return Friday to the famed half-mile asphalt oval, setting the fast time in qualifying (17.503 seconds) and, then comfortably winning the 50-lap Modifieds of Mayhem Tour feature.
It was Aramendia's third feature win at Pensacola's high banks in as many seasons, as the 53-year-old veteran took home checkered flags the previous two Augusts, on the same night when the track hosts its annual Demolition Derby.
Before the cars made it technical inspection, Aramendia's fellow Texan Bayley Curry took home runner-up honors and Alabama's Donald Crocker rounded out the podium.
"That was a lotta fun, and a lotta fun racing with Bailey and everybody else here from Texas," Aramendia said.
Once the cars were inspected, though, Curry's No. 072 was disqualified, moving Crocker to second and Indianapolis' Tyler Porter was bumped up to third.
In addition to Porter, eight of the 17-car field for the 50 lapper were drivers from Texas.
Aramendia took the lead from Curry for good with 21 laps complete following a late restart. Aramendia exacted a small modicum of revenge for December's Modifieds Snowball Derby when he spun the tires and surrendered the lead on a restart.
"I don't know if it's redemption. There's still a Derby out there," Aramendia joked. "If I wouldn't have gotte (Curry) on a restart, I don't know if I would've caught him. If I didn't hurry up and get by him, it was going to kill my tires."
Curry started on the pole following a redraw with Aramendia starting to his outside. Aramendia was content with riding behind Curry for the first 20 laps of the race, but knew he had to come when the cars cooled their tires during a caution.
Aramendia opened up a huge, 10-car lead for the last half of the race and only lapped traffic caused him to sweat with Curry cutting into his deficit in the stretch run.
"I wish we could have had five more laps to maybe finish one better," Curry said. "It is what it is, though. We'll come back again and get a win."
The race saw two cautions, including a big one on Lap 8 that collected multiple Snowball Derby champion Donnie Hamrac, Mike Maddox and Dillon Spreen.
Hamrac was the only car to drive away from the scene, but his car wasn't right the rest of the race.
Tour brings Mayhem to Sayre Speedway

July 24, 2016 Dora Alabama: When the ¼ mile speedway in Sayre, Alabama showed up on the Modifieds of Mayhem schedule some people questioned how the high horsepower, ground pounding modifieds would perform on the tight confines of this historic track. The tour rolled into the north Alabama track with a packed grandstand for the B.J.Parker Memorial race to benefit the National Cancer association. The staff at Sayre Speedway did an awesome job raising money for this just cause. A signed helmet was given away to a lucky fan and the attending drivers visited the fans in the stands and collected donations with over $4000 raised.
16 of the top open wheel modified drivers were present and gave the crowd a thrill as they battled on the bullring. 3 practice session were given to the drivers with Augie Grill #14 leading the first session with the fastest lap of 13.302. Second session was topped by long time short track racer Barry Martin #68 at 13.306 with the final session topped by #25 Kyle Moore at 13.461.
2 Lap qualifying was next as Dolomite, Alabama driver Augie Grill clocked the fast time and earned the pole bonus with a lap of 13.270. Second was Adamsville's Barry Martin at 13.317. Third fastest was young gun Parker Pugh #131p at 13.335. Frankie Martin from McCalla clocked the 4th fastest time 13.340 with the top 5 rounded out by Jeff Letson #31 at 13.387
Qualifying results
#14 Augie Grill    13.270
#68 Barry Martin   13.317
#131p Parker Pugh 13.335
#67 Frankie Martin 13.340
#131 Jeff Letson     13.387
#07 Blake Ferguson 13.416
#05 Nathan Davis     13.440
#777 Jim Schutt       13.610
#25 Kyle Moore       13.636
#91 Jim Wall            13.643
#02 Gary Nix             13.685
#0 Jordan Key           13.705
#63 Matt Martin          13.753
#r7 Ryan Worsham      14.267
#9 Skylar Strength       No Time
#11 Danny Bagwell     No Time
The Top 8 redrew for their starting position as is the norm for the tour. Starting order
#777 Schutt
#07 Ferguson
#68 B. Martin
#67 F. Martin
#05 Davis
#14 Grill
#131p Pugh
#31 Letson
The green flag dropped on the 75 lap feature but it didn't take long for the yellow to fly. As the field roared into turn 3 contact between the #05 of Davis, #r7 of Worsham sent cars spinning in all directions involving the #67 #14 #02 #0 and #131. The r7 had to retire with rear end damage and the #14 of Grill, the #02 of Nix and the #0 of Key went to the pits to receive attention from their crews. Caution was displayed on lap 2 with all cars able to proceed. Blake Ferguson #07 led the first 18 laps and looked strong in his Modifieds of Mayhem debut. It looked like the race would go clean and green but contact between the #68 of Barry Martin and #67 of Frankie Martin on lap 10 Sending the #67 spinning coming out of turn 2. Both cars were sent to the rear and the race resumed. A couple of Cautions slowed the pace but the fans saw the #31 of Letson work his way to the lead spot by lap #18. Parker Pugh #131p had his car working well on the ¼ mile bullring and muscled his way to the 2nd spot. Kyle Moore #25 Started 9th and captured the #3 position giving both young drivers their first podium finish in the Modifieds of Mayhem Tour in 2016.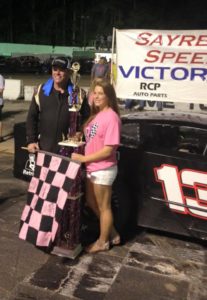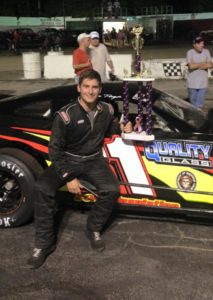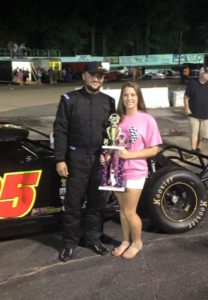 Race Facts:
B.J. Parker Memorial 75 Finish (Unofficial)
Jeff Letson #31
Parker Pugh #131p
Kyle Moore #25
Frankie Martin #67
Barry Martin #68
Nathen Davis #05
Blake Ferguson #07
Jim Wall #91
Matt Matin #63
Jordan Key #0
Jim Schutt #777
Augie Grill #14
Gary Nix #02
Ryan Worsham #r7
Skylar Strength #9
Danny Bagwell #11
Fast Qualifier #14 Augie Grill 13.270
Lap Leaders #07 Blake Ferguson  18 Laps
#31 Jeff Letson         57 Laps
Lap 20 Leader: Letson #31
Lap 40 Leader: Letson #31
Lap 60 Leader: Letson #31
Fastest Lap of the race #68 Barry Martin 13.349
The Modifieds of Mayhem tour returns to action on Aug 5th at 5 Flags Speedway for a 50 lap event plus a Demolition Derby, admission is only $5 in the grandstands For more information on this event contact 5 Flags speedway at 850-944-8400 or on the web at  http://5flagsspeedway.com/
Modifieds of Mayhem Tour Heads to Sayre Speedway
July 18th 2016 :This Saturday July 23rd the Tour will visit the SOUTH's ACTION track Sayre Speedway for a 75 lap Modifieds of Mayhem event "BJ Parker Memorial Race" Sponsored by Car Country Auto sales in Graysville, Al and Micheal's Automotive & Used Parts Adamsville, Al The Race will pay $2000.00 to win plus $900 in lap Money ($10 per Lap plus an extra $50 to the lead4er on lap 20-40 and 60. $100 fast qualifier plus $100 for the driver that tows the longest distance sponsored by Barry's Performance. Pits Open at 3pm … Please click the link below for an event poster
Click V V V V
Modifieds of Mayhem Tour logs 50 lapper at Nashville Fairgrounds Speedway.
May 7, 2016 Nashville Tn.: The Modifieds of Mayhem tour made their first visit to Historic Nashville Fairgrounds Speedway. Racing at the fairgrounds has been the high point for many famous racers over the years. The track has hosted everything from the upper level of NASCAR to some of the toughest short track races of all times. This past Saturday it was the open wheel modifieds chance at history at the famed 5/8th mile track. Any race fan would have been delighted to witness the normal show that the track puts on but Tony Formosa Jr. added the 50 lap modified race on top of a great short track program. Qualifying for the tour was sponsored by Bill Holt Chevrolet in McMinnville Tennessee and was won by #131 Jeff Letson from Madison Alabama and collected the $200 bonus put up by Bill Holt Chevrolet, but the generosity did not stop there as $100 was awarded to I-Car modified regular Eldon Zacek for his 5th place qualifying effort.
http://www.billholttennessee.com/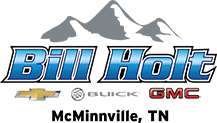 Qualifying Results
#131 Jeff Letson
#145 Billy Melvin
#31 Parker Pugh
#33 Jason Morman
#53 Eldon Zacek
#10 Okie Mason
#91 Jim Wall
#41 Rocky Rogers
#r7 Ryan Worsham
#5 Michael Halbrooks
#777 Jimmy Schutt
#101 Cameron Berry
#88 Larry Hughes
#22
#71 Johhny Brazier DNQ
The top 8 redraw put #10 Mason and #131 Letson on the front row for the 50 lap feature.
At the drop of the green flag it was high horsepower, Hammer down racing as the Black #131 of Letson and #33 of Jason Morman took over the point by lap 3. Okie Mason battled handling problems but settled in to the #3 spot. The fastest laps of the night were logged by the #91 of Jim Wall. he was moving up from his 5th starting position and looked like he would be at the front of the field but contact with another car damaged the front of his car and the motor began to run hot ending his day on lap 26.Although this was not the largest field of cars the tour has seen the fans saw racing all over the track. Current Rookie of the year leader Ryan Worsham #r7 had a great race and a 3rd place finish. Best Looking car award goes to the #88 of Larry Hughes out of texas. Another Texas driver Jason Morman had a strong run but had issues in post race tech and failed the left side weight rule due to some adjustments made on the car earlier. Short track ace Billy Melvin #145 drove the wheels of his ride to move from the 7th starting position to finish 2nd. the #777 car of Jimmy Schutt started 11th and finished 4th. All the Modifieds of Mayhem drivers said they enjoyed the racetrack and had hopes the tour would return
Modifieds of Mayhem Finish
#131 Jeff Letson
#145 Billy Melvin
#r7 Ryan Worsham
#777 Jimmy Schutt
#31 Parker Pugh
#53 Eldon Zacek
#88 Larry Hughes
#5 Michael Halbrooks
#101` Cameron Berry
#41 Rocky Rogers
#10 Okie Mason
#91 Jim Wall
#22
#33 Jason Morman DQ
#71Johnny Brazier DNS
The Modifieds of Mayhem tour returns to action this Friday night at 5 Flags Speedway for a double feature night. The tour will race 2 40 lap features each paying $1000 to win . for more info please visit http://5flagsspeedway.com/ or call Tim at 850-944-8400 or Stan Narrison at 334-262-6101

Morman and Letson split then-race leader Okie Mason on an early race restart, bringing the fans in the grandstands to their feet and allowing Letson to sneak by to grab the lead. Letson would go on to lead the rest of the event, staking his claim as the open-wheel king of Montgomery.
"The 33 (Morman) went to the outside on that restart and the 10 (Mason) was struggling off of turn two," Letson said. "The bottom opened up and I drove it down there. They got together a little and I shot out in front."
Morman thought he was in the catbird seat, as he was getting good bite on the outside lane. That all changed when a black blur appeared in his peripheral vision.
"On that three-wide move, I look out the side and saw the hood of his car and his front tires and thought 'Oh, hell. I better go in there a little bit wider," Morman said. "I tried to run him down and stay on his bumper the rest of the day to frustrate him, but he is just about as good as it gets."
Following the three-wide move, Letson paced the field for the remainder of the event. Morman stalked his rear deck the rest of the race, but never could get close enough to make a move.
"My car got a little free towards the end, but was able to hold him off," Letson said. "He raced me clean, and I really appreciate that."
The Modifieds of Mayhem tour returns to the track April 1 at Five Flags Speedway in Pensacola, Florida.
For more information on Sunday's race, visit 51's Trackside Now coverage presented by PFC Brakes and Where Racing Lives.
-By Ryan McCollough, Speed51.com Deep South Correspondent
Modifieds of Mayhem Tour 2016 Schedule Released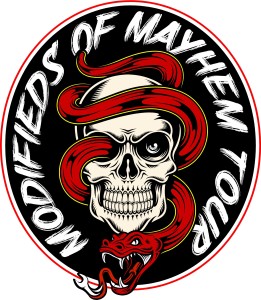 Open wheeled modified racing is alive and well in the southeast and Modifieds of Mayhem tour officials are pleased to release the 2016 race schedule.
The tour visited 4 tracks in the inaugural year and will visit 3 of the 4 this year. 2016 schedule features 2 new tracks for the tour and should challenge the Modifieds of mayhem drivers as they are tested at a ¼ mile track, Sayre speedway in Sayre, Alabama and the largest track the tour will visit on May 7th 5/8th mile Nashville Fairgrounds Speedway. The tour will visit South Alabama Speedway on June 4th and are pleased to be a part of the free grandstand night at the Opp,  Alabama facility. The Tour will open at the Historic ½ mile Montgomery Motor Speedway March 12th . 5 Flags Speedway will be the second stop on the tour as the Modifieds of Mayhem will be a part of the "Open wheel Madness" featuring the Modified tour along with the 410 Sprint car series "King of the Wing" as they run their southern leg of the sprint car tour. All events will be 50 lap contest with the exception of the Alabama 200 that will feature the tour racing for 75 Laps. A points fund is being established and details will be released soon.
Stan Narrison Modifieds of Mayhem Tour Director Stated: we really are excited about this schedule and the opportunity to visit Nashville Fairgrounds Speedway and see these cars battle it out on such a great racetrack. Sayre will also be a challenge as the north Alabama track has a strong modified class and should provide the fans with a top notch show.
(Schedule is subject to change)
March 12th Montgomery Motor Speedway "Spring Explosion"
April 1st 5 Flags Speedway "Open Wheel Madness"
April 16th Montgomery Motor Speedway
May 7th Nashville Fairgrounds Speedway
May 13th 5 Flags Speedway
June 4th South Alabama Speedway
June 18th Montgomery Motor Speedway
July 8th 5 Flags Speedway
July 23rd Sayre Speedway
August 5th 5 Flags Speedway
Sept 10-11 Montgomery Motor Speedway "Alabama 200" MOM 75 lap
For More info Visit http://www.montgomerymotorspeedway.org/modifieds-of-mayhem/ or our Facebook page  https://www.facebook.com/modifiedsofmayhem/
Or call Stan Narrison at Montgomery Motor Speedway 334-262-6101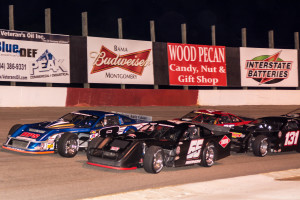 Modifieds of Mayhem
Joe Aramendia could've put it in cruise control Friday at Five Flags Speedway.
Behind him, though, was where all the beating and banging was happening in the second 50-lap Modifieds of Mayhem race in Pensacola this season.
Aramendia took the lead on Lap 5 and never relinquished his advantage en route to his first career victory at the famed half-mile asphalt oval in front of a standing-room only crowd at Pensacola's high banks.
Six cautions highlighted the aggressive brand of racing that took place from the 15 cars behind Aramendia, a veteran short-tracker from Seguin, Texas.
"I was lucky enough that I didn't see a lotta that rough driving," the 52-year-old Aramendia said. "The boys standing in the pits behind the wall and in the spotter's stand did a heckuva job for me. All I was doing was riding and guiding.
"I've always loved this track. Thank the Lord for finally giving me my first win."
The best racing all night came from teenage Texan sensation Ryan Luza and seasoned Alabama driver Jim Wall.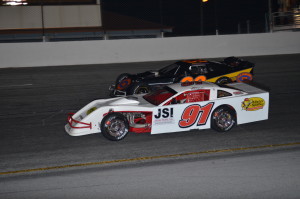 The two raced in the top three most of the night, hooking up several times and nudging the other driver out of the way.
As they came out of Turn No. 4 on the final lap, Luza attempted one final pass under Wall.
Instead of getting by, though, Luza spun Wall down the front stretch and the two drivers came to a screeching halt against the outside wall, less than four car lengths from the flag stand.
They watched Doug Moff and Billy Melvin assume the runner-up and third-place finishes, respectively, that would've been theirs.
"We had a real good car," said Moff, a Fort Myers native. "We came back from the tail end and the car's in one piece. I really enjoy racing up here."
The two raced in the top three most of the night, hooking up several times and nudging the other driver out of the way.
As they came out of Turn No. 4 on the final lap, Luza attempted one final pass under Wall.
Instead of getting by, though, Luza spun Wall down the front stretch and the two drivers came to a screeching halt against the outside wall, less than four car lengths from the flag stand.
They watched Doug Moff and Billy Melvin assume the runner-up and third-place finishes, respectively, that would've been theirs.
"We had a real good car," said Moff, a Fort Myers native. "We came back from the tail end and the car's in one piece. I really enjoy racing up here."
| | | |
| --- | --- | --- |
| | Name | Car # |
| 1 | Joe Armendia | #79 |
| 2 | Doug Moff | 46 |
| 3 | Billy Melvin | #45 |
| 4 | Jason Morman | #33 |
| 5 | Ty Roberts | #50 |
| 6 | Ryan Paul | #07 |
| 7 | Chris Cotto | 17 |
| 8 | Adam Crawford | #64 |
| 9 | Larry Hughes | 88 |
| 10 | jim Wall | 91 |
| 11 | Ryan Luza | 15 |
| 12 | Mike Maddox | #14 |
| 13 | Chris Comalander | 95 |
| 14 | Korey Ruble | 66k |
| 15 | Donnie Hamrac | #8 |
| 16 | Jesse Duttily | 88 |
Listen to Them Roar: Mods Gaining Steam, Cars Thanks to First-Year Mayhem Series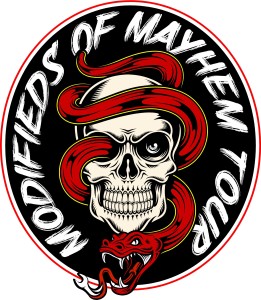 By Chuck Corder
Stan Narrison couldn't wrap his head around this revelation.
A few years ago, shortly after Narrison had assumed promoter duties for Montgomery (Ala.) Motor Speedway, he was inundated with requests from drivers and fans to host more shows featuring open-wheel modifieds.
This, despite the car turnout for modifieds events being paltry at best. Some races would only see three or four compete.
A perplexed Narrison began investigating reasons why the supply didn't meet the demand. He quickly discovered that modified drivers felt disrespected.
"They never felt like the track was committed to them," said the 55-year-old Narrison, who entered the promotion ranks in 2000. "When I took over, I told them if they came out for that first race, I'd guarantee them we'd run five the next year.
"Our first time, we had 22 open wheel modifieds come in. I told them right then, they were on the schedule for next year."
And so the foundation was laid for the Modifieds of Mayhem, a touring series that features 50 lappers and hits some of the southeast's legendary tracks from Pensacola to South Alabama Speedway in Opp.
It is somewhat modeled after the Southern Super Series for Super Late Models.
"We wanted to do something that didn't burden the racer and didn't make it so costly to travel to these other tracks," Narrison said. "That's why we don't have a lot of back-to-back races.
"In some ways, I think we're exceeding my expectations. In other ways, I think we're just beating them. These guys aren't used to traveling yet. But I think that'll change as people understand the tour and get more comfortable with traveling."
In their inaugural season, the Modifieds of Mayhem will make their second trip to Pensacola this Friday on a blockbuster night for Five Flags Speedway.
The track plays host to its annual Demolition Derby in addition to staging features for Super Stocks, Sportsmen and Bombers when the gates open at 4 p.m. Friday. Admission is only $5 for all fans while children 6 and under still get in for free.
Donnie Hamrac, the reigning Modifieds Snowball Derby champion and two-time track champion at Five Flags, won the first 50-lap race at the famed half-mile asphalt oval in June.
The 43 year old from Semmes, Ala., currently leads the Modifieds of Mayhem points standings by just 24 points over 31-year-old Ryan Paul.
"We've got a little bit of a target on us over there," Hamrac said. "Every race, we're just trying to stay ahead of Ryan Paul. It's no surprise. Ryan Paul can wheel a racecar."
In six races for the fledgling series this season, there have been four different winners. Only Hamrac and Donald Crocker have been repeat victors.
"I love this format — running 50 laps every week," Hamrac said. "After watching Bubba Pollard and Chase Elliott over the years, I've learned a lot about tire management. Pensacola is rough on tires. The reason we do so well there is we save our stuff for the end."
Paul hopes to rip a page out of Hamrac's playbook this weekend and hoist his first checkered flag of the year.
Paul drives the Jimmy Hammond No. 07, which Five Flags fans are used to seeing in Victory Lane in recent years when Bubba Pollard was in the seat.
"I've raced a lotta stuff, and drove a lotta stuff," Paul said, "and I've never driven anything like these modifieds. I absolutely love them and this series. They are under-tired and overpowered beasts and I friggin' love them."
A ship superintendent at the Mobile docks in Mobile, Paul has been racing since he was 6 and driving earlier than that.
The west Mobile native, who now lives just over the state line in Hurley, Miss., was a national champion go-kart driver — dueling against the likes of future NASCAR stars Brian Vickers and Aric Almirola — before going on to win a state championship in a Legends car.
"Man, those days were awesome!" Paul exclaimed. "Just me and my dad on the road. I had to learn everything from how to read a map to calling and checking on our hotel rooms."
It's those type of grassroots connections for Paul and so many more Modifieds of Mayhem drivers that strikes a chord for Narrison.
"When they come to the track now, they're the show," he said. "They're not just a support division. They're a big part of what will happen on Friday night in Pensacola. They're the big dogs."
Korey Ruble Dominates But Donald Crocker wins at South Alabama Speedway
July 11th Opp, Alabama:
The Modifieds of Mayhem tour visited the 4/10th mile speed palace known as SAS this past Saturday night for a 50 lap feature race and the ground pounding machines put on a show for the fans. While Korey Ruble dominated the event, it was Donald Crocker in Bondy's Enterprise Toyota-Scion Victory Lane.
Donnie Hamrac turned the quick lap in qualifying with a time of 15.851. Inversion put Ryan Redmon and Ruble on the front row. Ruble blasted out front at the drop of the green flag, and sped away from the field. The only thing that kept the field close to Ruble was three caution periods. Ryan Paul and Hamrac moved through the field to move into second and third, but well behind Ruble. Even after the cautions, Ruble pulled away from his competition.
Crocker came from the eighth starting spot, moving into third after a lap 17 caution period. Crocker moved inside of Paul on lap 33 to take second. Ruble continued to lead and was cruising toward his first win in the new series. However, as he headed to the line to complete lap 43, Ruble's car slowed and he headed to the pits with a broken rear end. Crocker took over the lead and led the final seven laps to take the win. Hamrac worked his way past Paul for second with four laps to go. Lance Blacker was fourth, followed by Redmon. #5 Crocker was also awarded the Interstate Batteries hard Charger award. The Modifieds of Mayhem tour next stop will be in Pensacola, Florida at 5 flags Speedway on august 7th and Mobile International Speedway on August 8 for a double header weekend.

Right Place, Right Time: Others Misfortunes Assist in Hamrac's 50-Lap Modifieds Victory
By Chuck Corder
Luck has always played a part in racing.
Donnie Hamrac is one heckuva hotshoe. The Semmes, Ala., native doesn't need to rely on luck to earn wins.
Hamrac owns two Modified track titles at Five Flags Speedway and has won the last two Modified Snowball Derby crowns.
But even the best of drivers depend on fate to land in Victory Lane.
Fortune shined on Hamrac when he captured the 50-lap Modifieds of Mayhem season debut Friday at the famed half-mile asphalt oval on Marty White Appreciation Night.
"It's always great to run here," Hamrac said. "For some reason, we always run good here. This right here pays the bills."
Jeff Letson of Madison, Ala., finished second and Ryan Redmond rounded out the podium.
The night belonged to White, the former Sportsman driver and longtime local radio personality, beginning with a heartfelt tribute.
White's wife, Donna White, roasted her lovable husband for a few minutes before a collection of friends, fellow drivers and local dignitaries added to the fanfare.
Mayor Ashton Hayward and Gov. Rick Scott (R) each sent written proclamations honoring White. Five Flags general manager awarded White a humorous trophy of an upside-down car at its top and a premium 65-gallon Yeti cooler.
"Marty White, you're just a man that means so much to us," Bryant praised White. "Thanks for everything you've ever done at Five Flags."
Hamrac collected the winner's check thanks to then-leaders Billy Melvin and Ryan Paul racing each other hard with only 11 laps remaining.
Paul had been on the back of Melvin's No. 145 bumper for nearly 10 laps when the pair approached Turn No. 3 on Lap 39.
Paul tried to kamikaze deep to the apron with Melvin still maintaining his advantage. The move proved costly for both, as Paul barely grazed Melvin's bumper, causing both cars to go for synchronized spins.
It paved the way for Hamrac, who was lurking several car lengths back in third. Hamrac qualified seventh, as Paul took the pole, but had climbed to third by Lap 29.
Paul may have started on the pole, but Melvin immediately shot to the outside and took the lead in No. Turn 2 quickly. He rapidly built it into a six-car-length advantage in five laps.
Hamrac, who started seventh, had climbed up to third by Lap 29.
Melvin began to navigate lapped traffic halfway through, allowing Paul to pull closer to the bumper of Melvin's No. 145.
Paul peeked underneath Melvin at Lap 32, but Melvin slammed the door as the two Mods raced along the apron.
Melvin had no margin for error. Meanwhile, Paul was licking his chops waiting for the savvy veteran to slip up or bobble and give him the daylight he desperately sought.
He got his wish when Melvin got loose going into Turn No. 3, but Paul failed to avoid a spin of his own.
Hamrac was lucky to have put himself in position to come away with a win, and extend his points lead in the Modifieds of Mayhem standings.
Saturday June 6th 2015 Montgomery Motor Speedway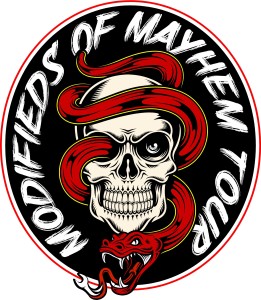 The Modifieds of Mayhem Tour visited Montgomery Motor Speedway and 15 cars lined up for their chance at the Budweiser Pole Award. Donnie Hamrac #8 was the second car out and looked to be the time to beat as he broke the 20 second barrier with a time of 19.737. That time held till the 07 of Ryan Paul ran a 19.660. Ryan time stood tall until the #145 of Billy Melvin from Trussville Alabama clicked of a pole winning time of 19.430.
Top 8:
#145 Billy Melvin 19.430
#131 Jeff Letson 19.618
#07 Ryan Paul 19.660
#8 Donnie Hamrac 19.737
#71 Johnny Brazier 19.846
#5 Donald Crocker 19.948
#66 Ryan Redmon 19.983
#74 Troy Grey 20.041
During opening ceremonies the top 8 drivers would redraw for their starting position. The new line up after the redraw:
#74 Troy Grey
#145 Billy Melvin
#8 Donnie Hamrac
#07 Ryan Paul
#131 Jeff Letson
#71 Johnny Brazier
#66 Ryan Redmon
#5 Donald Crocker
The Modifieds of Mayhem Feature kept the fans  on the edge of their seats after witnessing the last race on May 9th when Jeff Lertson #131 and Ryan Paul battled for the win and a tight field of cars really put on a show for the fans. This race brought more of the same as the fast cars worked their way to the front of the pack. Billy Melvin #145 in his Associated Cooling and Heating sponsored machine took off like a rocket and set the pace for the high horse powered open wheeled modified division. The race ran green as these talented drivers jockeyed for position until lap 17 when the #74 spun in turn 4 bringing out the first caution. The restart was not to the liking of flagman John Midkiff and the leaders were given one more try. Last race winner #131 Jeff letson had taken over the 2nd position and was putting pressure on Melvin when the yellow flew again for a spin by the #71 Brazier. The crew checked the bright orange machine and sent Brazier back into competition only to have hime spin again with a tire that was losing air pressure. Lap #22 saw the red flag being displayed as hard contact in turn 3 involving a slew of cars sent 2 to the pits with heavy damage. The #131p of Parker Pugh sustained the most damage as the front of his car made hard contact with the outside retaining wall and the #33 of Jason Mormon from Seabrook Texas was not able to continue. Lap 25 officials started watching the #07 of Ryan Paul as sparks were coming from under his ridelap 34 the field was slowed so officials could check the car and racing quickly continued. Lap #47 saw the caution fly again as the #5 of Donald Crocker slowed due to a parts failure and the field was set for a 3 lap shootout. #145 Melvin showed his dominance of the event as he crossed the finish line with #131 Letson in second and #8 Hamrac 3rd. Johnny Brazier #71 made a strong comeback to finish 4th and #07 of Ryan Paul Finished 5th.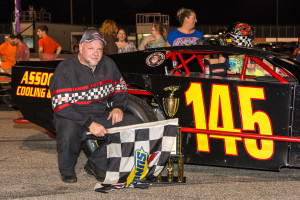 Billy Melvin #145
Jeff Letson #131
Donnie Hamrac #8
Johnny Brazier #71
Ryan Paul #07
Troy Grey #74
Ryan Redmon #66
Ty Roberts #50
Rocky Rogers #41
Butch Wade #02
Donald Crocker #5
Jason Mormon #33
Parker Pugh #131p
Adam Crawford #64
Jason Bates #22 DNS
The Modifieds of Mayhem Tour races Next Friday night June 12th at 5 Flags Speedway Pensacola Fl. Pit gates open at 2. There will be an extended practice for Modifieds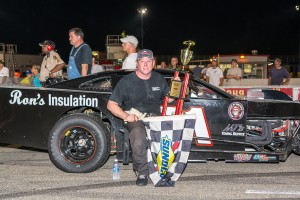 Winner Winner Chicken Dinner
For almost two years, no car without the name "Donnie Hamrac" written above the door of their car had visited victory lane at Montgomery Motor Speedway (AL) in an open-wheel Modified.  That changed on May 9 when Jeff Letson wheeled his way to the Modifieds of Mayhem win.
The series, which is having success in its inaugural championship season, heads back to Montgomery on Saturday, June 6.  Letson is hoping to replicate that performance from a month ago, while Hamrac is hoping to return to his winning ways.
"We're not going to change anything in the way we've been approaching races," Letson told Speed51.com powered by JEGS.  "We've been finding a little bit of speed every week along with some consistency.  I think we have a good shot at winning so that's the plan."
Hamrac, despite having his winning streak snapped at the historic Alabama oval, wasn't frustrated with losing.  A streak like that had to end at some point and he's aware of that, but he was frustrated with the performance of his car the last time the Modifieds of Mayhem raced.
"We were trying some new shocks on the front and it was so good in practice," Hamrac said.  "That's the best that car has been, but then we go to qualify and it pushes like a dump truck."
Hamrac and his team couldn't figure out what caused the issue at the time, but he believes that he did eventually find the root of the problem.
"We were on a friend's open trailer this weekend because ours was busted," Hamrac explained.  "His floor is open so I was under there trying to tie the car down, and when I was doing that a pin came out of the sway bar and it fell down and had the whole sway bar cocked.  We think that's what had everything messed up."
While it wasn't a win, Hamrac still managed to finish fourth in that series event on May 9, even with his issues.  But he doesn't expect to finish there again, and Letson doesn't expect Hamrac to finish around there again either.
"You can't count (Hamrac) out of these races," Letson said.  "They've got a really good program and he's been racing a long time, so they've got plenty of experience."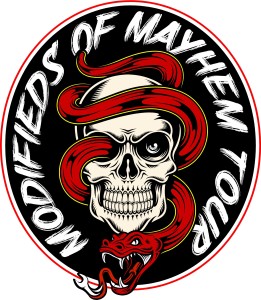 While both drivers want to get back in victory lane, and they're disappointed when they don't just like any driver would be, both drivers expressed just how much fun the Modifieds of Mayhem Tour has been.
"Stan Narrison (Montgomery's general manager and MoM Tour promoter) has done an awesome job with this series," said Letson.  "We've been wanting a series to follow in this area and he spear-headed this thing and got it going.  I enjoy it.  This is my favorite type of racing.  I'd rather do this than Late Models."
Hamrac echoed Letson's sentiments.  For many years, the Modifieds have always been a support division to the Late Models, but they're now the headline division when the Modifieds of Mayhem come to town.
"We've been asking for some kind of touring deal for the last couple years," Hamrac said.  "I think it's awesome.  It's like we are the big show now, and it seems like it's drawing a lot more cars than what we've been having so all around I think it's a good thing."
-By Rob Blount, Speed51.com Northeast Editor -Twitter: @RobBlount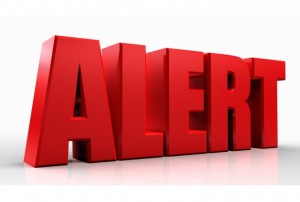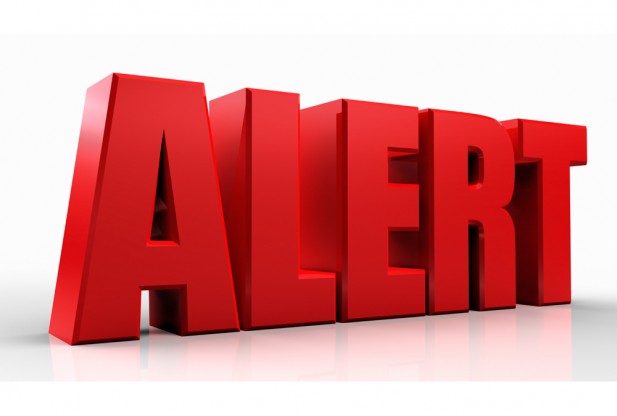 To all Modifieds of Mayhem drivers, car owners and crews. The letter sent out this week with the checks from MMS was incorrect Our Next race is June 6th at Montgomery Motor Speedway, We will race the following week on Friday at 5 flags Speedway June 12. The Modifieds will not race at Mobile International Speedway June 13th Sorry for the confusion.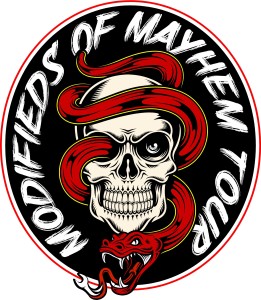 May 10, 2015 Montgomery, Al:19 Open Wheeled Modifieds rolled into Montgomery Motor Speedway for the 3rd race in the "Modifieds of Mayhem "tour. A tight points battle puts extra meaning for the qualifying session as points are awarded for the positions. Chris Salter #3 from Andalusia, Alabama had mechanical issues and had to withdraw from the event.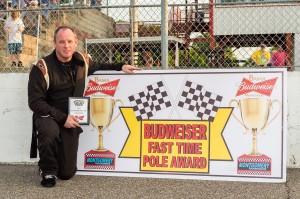 Budweiser qualifying started with the #131 of Jeff Letson from Madison, Alabama scorching the asphalt with a time of 19.668.That time held through all 18 attempts to keep the Letson machine on top of the time charts and secure the Budweiser fast time pole award and the $ 50.00 check. Second fast was the #66 of Moultrie, Georgia Ryan Redmon at 19.845. 3rd spot went to #8 Donnie Hamrac. The Modified tour does a redraw for the top 8 positions. This is how they qualified.
Jeff Letson #131
Ryan Redmon #66
Donnie Hamrac #8
Ryan Paul #07
Donald Crocker #5
Joe Armendia #79
Billy Melvin #16
Heath Mills #66
After the redraw the line up was:
Ryan Paul #07
Heath Mills #66
Donnie Hamrac #8
Jeff Letson #131
Donald Crocker #5
Ryan Redmon #66
Billy Melvin #16
Joe Amendia #79
The Modifieds of Mayhem rolled out for the 3rd feature with great anticipation from the crowd. Many thought that Donnie Hamrac #8 would be the odds on favorite having won every Open Wheeled Modified race held at Montgomery Motor Speedway in the last 2 seasons. As the field rolled around for the start the tension was thick and the excitement level was peaking Contact on the initial start between the #47 of John Thomas and the #16 of Billy Melvin sent the #16 into the front stretch wall. As is the policy in the Modifieds of Mayhem tour #16 was allowed to reclaim his spot and the race was restarted. Rocky Rogers #41 had Mechanical issues and saw an early retirement from the event. On lap 9 the race slowed for contact with the inside wall by the #74 car of Troy Grey. The race ran clean and green with the #07 on the point and the #131 of Letson in 2nd. Lap 28 saw the #131 of Letson Move to the front. Racing was happening all through the field as these high horsepower, ground pounding machines were putting on a show for the MMS Fans.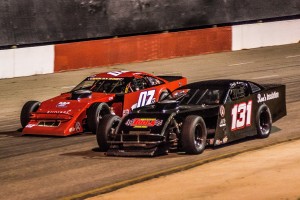 As the event ticked off the final laps things got hot on the historic half mile track. With neither driver wanting to give an inch the 2 front cars #131 & #07 were leaning, pushing and shoving on each other as the cars headed for a green, white, checkered finish. Sparks flew and temper grew as the field headed into turn 3 of the final lap. Donald Crocker #5 who had worked his way to the 3rd position took an opportunity and muscled his way into 2nd just edging out the #07 Ryan Paul for the spot. Jeff Letson #131 took the checkered flag but was quick to voice his displeasure with the driving style of the #07. As is usually the case both drivers did not see it the same way and cooler heads prevailed.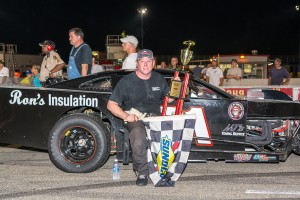 Jeff Letson #131
Donald Crocker #5
Ryan Paul #07
Donnie Hamrac #8
Jason Morman #33
Ryan Redmon #66
John Thomas #47
Joe Amandia #79
Nick Martin #15
Adam Salter #114
Butch Wade #02
Adam Crawford #64
Cameron Berry #101
Billy Melvin #16
Ty Roberts #50
Heath Mills #66
Troy Grey #74
Rocky Rogers #41
Chris Salter #3 DNS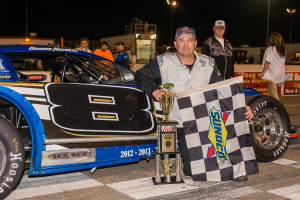 April 12, 2015 Montgomery, Al: Fan appreciation night was a big hit as the stands were full and the action was top notch. The evening marked the first visit of 2015 for the Modifieds of Mayhem tour. This new open wheel modified tours brings cars from across the southeast to compete at 4 different tracks for a total of 11 events The first race of the year was held at Mobile International Speedway and saw Donald Crocker #5 from Citronelle Al win the inaugural event.
A strong field of cars rolled out for Budweiser fast time qualifying and the speeds were impressive. Joe Armendia #79 from Seguin, Texas was first out with a time of 19.955 but felt something give in his motor and had to go to a back up car sending him to the rear for the start of the feature. #5 Donald Crocker was next out for his 2 lap qualifying effort recording a time of 20.071 but slowed after the attempt with front suspension issues and was brought to the pits by the professional crew of 82 wrecker. Budweiser Pole was won by the next competitor as Madison, Alabama driver Jeff Letson #131 turned a lap of 19.609 securing the top spot. Donnie Hamrac #8 positioned himself in second spot at 19.691 followed by Ryan Paul in his Jimmy's Automotive sponsored machine at 19.844 and rounding out the top 5 Trussville's "Wild Bill" Melvin #45 clocking a time of 19.920.
The Modifieds of Mayhem Tour feature started with18 cars taking the green. #45 Billy Melvin started on the pole due to a 5 car inversion. The action was hot and heavy as these High horse power ground pounding machines roared around the historic oval. The yellow flag flew as the #45 brushed the wall in turn 1 and slowed the pack of cars. Mobiles Adam Crawford son of driver Rick Crawford found his way to pit road for some drive train issues as he also had problems in qualifying and the crew went to work to fix the issue, returning to the competition on lap #22. Contact between #74 of Troy Gray from Harvest Alabama and #79 of Armendia brought out caution #2. Alabasters Ron Beach #97 receives the free pass lucky dog. Mayhem ensues on the restart as a group of cars get together on the start including #14 Maddog Maddox, #131p Parker Pugh, #,97 Ron Beach, #33 Jason Morman, # 17 Wade Redd, #45 Billy Melvin and the #47 John Thomas. Maddox, Melvin, Morman and Redd suffered the most damage in the incident. The #66 of Ryan Redman controlled the top spot for all of the first 43 laps and it looked like the Moultrie, Georgia driver had the win in the bag but caution flew for #47 John Thomas and a 7 lap shootout was in store. On the restart the #66 Redmon spun his tires and #8 Donnie Hamrac winner of the 2 open wheel modified races held last year at Montgomery Motor Speedway shot to the lead with Redmon #66, Letson #131, Ryan Paul #07 ,and #5 Donald Crocker Rounding out the top 5.
Cameron Berry #101 from Arab, Alabama won the Interstate Batteries Hard Charger Award moving from 15th to 9th position.
Modifieds of Mayhem Tour Race #2
Donnie Hamrac #8
Ryan Redmon #66
Jeff Letson #131
Ryan Paul #07
Donald Crocker #5
Rocky Rogers #41
Joe Armendia #79
Parker Pugh #131p
Cameron Berry #101
Heath Mills #66m
Troy Gray #74
Jason Morman #33
Ron Beach #97
John Thomas #47
Mike Maddox #14
Billy Melvin #45
Wade Redd #17
Adam Crawford #64
Ty Roberts #50 DNS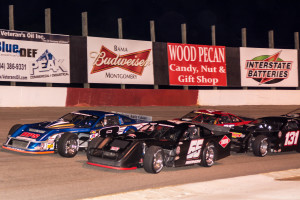 Over the winter, Stan Narrison decided he wanted to do something different.  He wanted to find a way to give a different group of short track racers the spotlight in a region where Super Late Models always seem to take center stage.  Narrison, the general manager of Montgomery Motor Speedway (AL), came up with the Modifieds of Mayhem, a touring series for Modifieds in the Gulf Coast region.
The first race at Mobile International Speedway (AL) perhaps didn't exactly meet Narrison's expectations, but showed the potential for growth.  13 cars showed up to run the inaugural 50-lap feature.
But this past weekend at Montgomery Motor Speedway, the new touring series brought a lot of what Narrison was hoping to see. 19 cars took the green flag for the 50-lap race and in a way the race lived up to the series' moniker.
"I don't want it to be a hooligan thing, but it really did (live up to the nickname)," Narrison told Speed51.com powered by JEGS. "There was a pass for the lead with seven laps to go.  There was a lot of passing through the field.  I don't necessary like it, but we had a big wreck on the frontstretch too."
Narrison, the series director for the Modifieds of Mayhem, came up with the name because that's how he describes driving one of these cars.  The cars have a lot of horsepower (close to 600), but they run on just an eight-inch tire.  That combination makes the cars incredibly difficult to drive.
"We have way too much power in a light car with too little tire, so I think it does live up to its name," Narrison said.  "It's exciting and some of the passes make you hold your breath.  The cars are jumping sideways as they come off the turns when the tires wear.
Donald Crocker took the win in the first race ever for the series.  Donnie Hamrac took the win at Montgomery on Saturday night after passing Ryan Redmon with seven laps to go.  Redmon had dominated the race up until that point.
It was the type of race that Narrison thinks will do wonders for the series' future growth.
"This last weekend we had the best crowd in the grandstands since I've been (at Montgomery)," Narrison said.  "And I've been there a year now.  I think that as people experience this style of racing and the speeds that those guys put on, I really see both the car count and the fan count going up every time we race them."
Part of the reason Narrison thinks the fans will enjoy the series is because it's just different.  It's a strange way to explain it, but everything is different.  The open wheel style, the designs on the cars, the personalities of the drivers; it's all just different from the Late Model racing that dominates the region.
"Sometimes your Late Model guys can be a little cookie-cutter trying to all have the same image," he said.  "With the Modifieds it seems like every car has a different personality and every driver has a different personality.  The fans were excited about it because it was a different car."
And the drivers were excited too, according to Narrison, because it's different for them too.  Narrison accomplished his goal of making these drivers the stars for a night, instead of being a preliminary act like usual.
"They are the show," Narrison said.  "It's a Modified of Mayhem event.  They were the main event.  The big thing the guys have told me is they appreciate having some places to race and being able to be the feature event when they get to these race tracks."
-By Rob Blount, Speed51.com Northeast Editor -Twitter: @RobBlount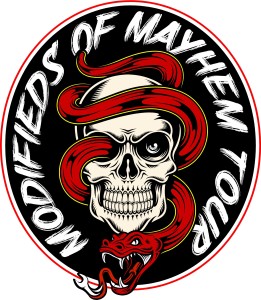 1st race of tour kicks off at Mobile International Speedway
In a fast-paced inaugural race for the Modifieds of Mayhem Tour, Citronelle's Donald Crocker reigned victorious Saturday night at Mobile International Speedway (MIS).
Starting from the third position, it took Crocker only two laps to catch and pass Mobile's Donnie Hamrac for the lead—a position which he wouldn't relinquish for the remainder of the 50-lap race.
Although Saturday's night win might sound like a slam dunk for Crocker, it was anything but that, as the young driver had to hold off the snarling pack of hungry racers behind him on two separate restarts to claim the checkered flag at race's end.
With a hard-charging Ryan Paul catching him at a rapid pace, the lap 25 caution that bunched the field back up again was the last thing that Crocker wanted to see. With a frantic duel between the two set to take place on the resulting restart, it proved to be the pivotal moment of the race.
Following a perfect restart, Crocker made quick work clearing Paul for the lead, but it wouldn't take long for the race for the win to tighten once again. As the final laps clicked away, however; the handling of Paul's No. 07 machine went away and Crocker became more distant in his windshield with each passing circuit.
As Paul faded further through the field, Crocker did the opposite—opening up a 4.2-second lead over Billy Melvin by the time the checkered flag waved.
33m Jason Morman from Seabrook, Texas earned the Interstate Batteries Hard Charger award hustling his way from 13th starting position to a 7 place finish. Jason will receive a $50 gift certificate from Interstate batteries of Montgomery. Special thanks to Brad Edwards for providing this award to the Modified of Mayhem Tour
Despite finishing the race in the second position, the car of Melvin, Jr. failed post-race technical inspection and his finish was disallowed. Ryan Redmon, Paul, Hamrac and Mike Maddox rounded out the top five finishers following the disqualification.
Modifieds of Mayhem Tour Procedures
March 27, 2015 Montgomery, Al: Officials of the Modified of Mayhem tour announced some clarification of procedures and rules today.
Points System for the Tour will be as follows First place will be awarded 100 points each position will drop by 3 point to a minimum awarded points of 20.
Qualifying points will be awarded to all cars who attempt to qualify. 15 points for the pole and points will drop by 1 any qualifier lower than 15th will be awarded 1 point.
Pole position will pay $50.00
After qualifying the top 8 cars will redraw for position.
All restarts will be double file.
A lucky dog will be awarded to the first lap down car after a caution. A car is not eligible for the Lucky dog if they brought out the caution.
A driver may drop their lowest point race of the first 10 races for the total points for the year. Driver must have paid entry fee and practiced and or qualified. A missed race cannot be dropped. The championship race at South Alabama Speedway may not be dropped. A DQ race may not be dropped.
We appreciate your participation in this tour. First race is this Saturday March 28th at Mobile International Speedway. Next race is April 11th at Montgomery Motor Speedway.
2015 Modifieds of Mayhem Tour Announced
December 19, 2014
Montgomery, AL:

In collaboration with South Alabama Speedway, Mobile International Speedway, and Five Flags Speedway, Officials at Montgomery Motor Speedway announced today that a new Open Wheel Modified tour will be offered in 2015 based out of the historic ½ mile facility. The schedule consists of 11 races held at 4 different tracks in Alabama and Florida. Races will all be 50 laps paying $1200 to $1500 to win depending on car count and $100 to start with a $50 entry fee. Five Star Race Car Bodies has joined forces with the new Modifieds of Mayhem Tour and will award a complete MD3 Modified Body Package to the Points Champion for the 2015 Season.  All tracks have adopted a common rules package and will run the same Hoosier tire for all events. Stan Narrison General Manager of Montgomery Motor Speedway stated, "The racers have been asking for a small series like this with big races that do not conflict with each other. We feel this is the perfect time to bring the Modifieds under a common tire and rules package. With some of the best facilities in the southeast as part of this group the racers have the option to do a little travelling and visit some different venues. Montgomery Motor Speedway (AL), 5 Flags Speedway in Pensacola, FL, Mobile International Speedway (AL) and South Alabama Speedway in Opp, AL all offer some great challenges to the racers and and have strong fan bases that will enjoy the Open Wheel Modified style of racing".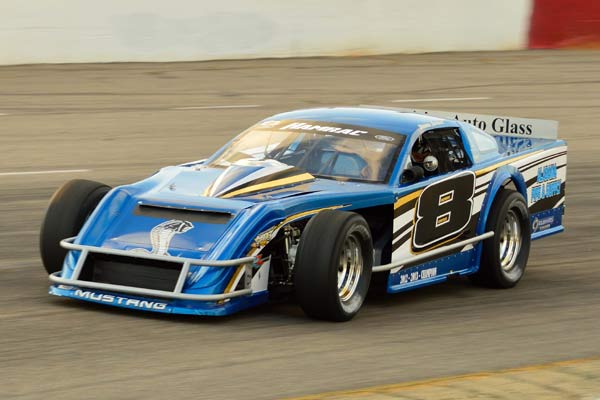 As stated earlier all races will be 50 lap events featuring double file restarts, Time trials, a "Lucky Dog Rule" and big fan interaction. With high horsepower, light weight cars and an 8 inch tire these events will be a fan favorite. Open Wheel Modified rules are now available at www.montgomerymotorspeedway.org More information will be released after the first of the year. If you have any questions on the Modifieds of Mayhem Tour please contact Stan Narrison at Montgomery Motor Speedway 334-262-6101 or gm@montgomerymotorspeedway.org
Mark your calendar for these High Horsepower Ground Pounding 2015 Dates:
March 28th Mobile Int'l Speedway
April 11th Montgomery Motor Speedway
May 9th Montgomery Motor Speedway
June 6th Montgomery Motor Speedway
June 12th 5 Flags Speedway
July 11th South Alabama Speedway
August 7th 5 Flags Speedway
August 8th Mobile Int'l Speedway
August 15th Montgomery Motor Speedway
Sept. 13th Montgomery Motor Speedway
Oct.17th South Alabama Speedway